Online Invoice Factoring Services In California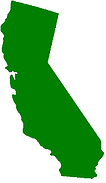 California is home to over 3,000,000 small businesses. It also has some of the highest taxes in the country. With the aggressive competition and high operating costs that come with running a small business in California, most small business owners are spending increasing amounts of time managing their invoices and finding ways to cut costs. In California, accounts receivable factoring is the ideal solution to these challenges.
Why Does Accounts Receivable Factoring Work In California?
Accounts receivable factoring, (also called "factoring" or "invoice factoring") is the most efficient, cost-effective method of small business finance available in California today, and it's easy to see why:
Accounts receivable factoring is not based on your personal credit history or collateral like a bank loan. Instead, approvals are based on your customers' creditworthiness.
Small business loans usually require weeks of waiting. Fast A/R Funding offers accounts receivable factoring in California with approvals in as little as 24 hours and funding often available in 48 hours!
Once approved and funded, Fast A/R Funding helps your company manage its accounts receivables and its credit risk, freeing you up to focus on managing your business instead of your invoices.
How Does Accounts Receivable Factoring Work In California?
Small business financing in California can be complicated. Fast A/R Funding changes that! With our industry-leading practices, proprietary technology, and experienced management, Fast A/R Funding offers the ideal solution to the cash flow challenges facing California's small businesses today. Here's how it works:
You apply in just minutes, using our paperless, secure, online system.
We carefully review your application.
If approved, you receive up to 95% of the face value of your invoices in as little as 48 hours.
We help collect your outstanding invoices.
You get back to business.