Receivables Financing For Web Service Companies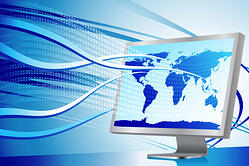 The internet enabled the creation of our own company here at Fast A/R Funding. We know many other companies were formed with a similar vision to leverage the power of the internet to drive efficiency and create sales.
Many businesses on the internet need capital to scale their growth and we've created an invoice financing program to support those efforts as many companies have revenues and receivables from large companies.
In addition to traditional industries and inline with our focus on internet-enabled and internet-based businesses, we provide financing for companies with revenue from the following:
Online Advertising
Mobile Application Developers
Daily Deal Websites
If a large ad network is your primary source of revenue, you don't have to wait 30-90 days to get paid. Using a factoring company like Fast A/R funding, you can get access to cash flow quicker and use the funds to invest in additional growth.