Online Financing For Building Supply Companies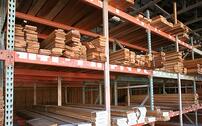 The building material supply industry in the U.S. includes about 45,000 companies with combined annual sales of about $230 billion. Major companies include Home Depot and Lowe's. Some independently owned stores belong to wholesale cooperatives, such as Ace Hardware and True Value Company, that buy materials in bulk and resell them to members. The industry is concentrated: the top 50 companies account for more than 50 percent of industry revenue.
If you are one of the smaller firms in the industry factoring accounts receivable with Fast A/R Funding may be for you.
Small businesses supplying building products to other companies industries are benefitting from online invoice factoring.
Invoice factoring is an ideal solution to the cash flow management challenges common to small businesses today. Fluctuating payroll expenses, varying operating costs and late customer payments can all jeopardize your business. Traditional small business loans are hard to obtain and only put your company in debt. Small business factoring with Fast A/R Funding changes all of this and helps you get your company back on the fast track.
How Can My Small Business Benefit From Invoice Factoring?
Fast A/R Funding is a factoring accounts receivable company. Instead of creating debt, we provide capital. Instead of a lengthy application process, we offer approvals in as little as 24 hours. And instead of delving into your personal credit history, we base approvals on your customers' creditworthiness. Here's how it works:
You apply in just minutes, using our secure, paperless process
We carefully review your application
Once approved, you receive up to 95% of the face value of your invoices, often in just 48 hours
Fast A/R Funding helps collect on your outstanding invoices and helps manage your accounts receivable and credit risk.
Small business factoring with Fast A/R Funding is easy!
Fast A/R Funding leads the industry in small business factoring, and we do it with you in mind.
We know you need your money fast: We offer small business factoring facilities with funding often available in as little as 48 hours
We know you're busy: Our proprietary technology and highly trained customer support combine to give you the most efficient, cost-effective small business factoring experience possible
We know you have options: Our management has financed over $10 billion worth of invoices and has decades of experience in the country's top factoring firms. We appreciate the opportunity to put our expertise to work for you.