Receivables Financing For Web Service Companies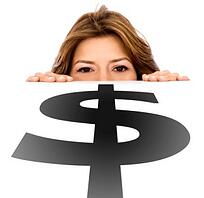 At Fast A/R Funding we view ourselves as an internet-enabled finance company, so it is natural that we provide receivables financing to other companies that generate revenue on the web.
As business on the internet continues to expand we developed a group of products for receivables financing of internet generated revenue. In addition to traditional industries we provide financing for companies with revenue generated in the following markets:
Daily Deals - (Groupon, Living Social, Google offers)
Online Advertising - (Google and Bing adnetworks)
Mobile Ap Sales/Developers - (Apple, Android)
The market for receivables financing for Daily Deals is growing rapidly. While only invented a few years ago it is expected that revenue from Daily Deals will reach $4 billion by 2015.
If your company is active in the Daily Deal market you can have access to the vast majority of the amount you will be paid immediately instead of having to wait up to 60 days before you are paid by Groupon or one of the the other providers.
The following is a brief list of attributes of our program for your Daily Deal business and why you should give us a call.
It is free to apply
Our contracts are short-term
Competitive advance rates
To get a free quote for our Daily Deal finance program for small business click the link below or give us a call at 888.833.2286.