Invoice Factoring For Small Businesses In Denver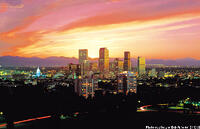 Denver has a gross metropolitan product of $157.6 billion in 2010, making it the 18th largest metro economy in the United States and an expanding hub for American small business.
Fast A/R Funding was created as an invoice factoring company in Denver to help finance small business in Denver with the latest technology.
Accounts Receivable factoring services In Denver Are Efficient And Secure With Fast A/R Funding
Fast A/R Funding provides accounts receivable factoring services (also called "invoice factoring services") to companies in Denver. We purchase your company's invoices for up to 95% of their face value. Our proprietary technology and completely paperless, online application process typically allow us to offer accounts receivable factoring service approvals within 24 hours and funding in as little as 48 hours.
To learn more about how invoice factoring company Fast A/R Funding can help your small business click the link below.
Fast A/R Funding's invoice factoring services in Denver are cost-effective and affordable
Fast A/R Funding helps collect on your outstanding invoices, saving you time and limiting your risk while providing fast access to the capital you need to run your business. And, of course, you're always just a call or click away from your account information with our online, 24/7 customer support and industry-leading software.