Online Invoice Factoring In Seattle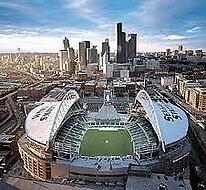 Seattle's economy is driven by a mix of older industrial companies, and "new economy" Internet and technology companies, service, design and clean technology companies. The city's gross metropolitan product was $231 billion in 2010, making it the 12th largest metropolitan economy in the United States.
What Does Fast A/R Funding Do?
Fast A/R Funding is a factoring company. We provide small businesses with accounts receivable factoring services in Seattle (also called "invoice factoring services"). We purchase your company's invoices for up to 95% of their face value, providing fast access to capital you would otherwise wait 30, 60, or even 90 days to receive from a customer.
How Do Accounts Receivable Factoring Services Work?
In Seattle, invoice factoring with Fast A/R Funding are reliable and easy to use:
You apply online using our fast, paperless application process.
We review your application for invoice factoring services in Seattle quickly and thoroughly. Approvals typically take just 24 hours!
In as little as 48 hours, we purchase your invoices and provide funding.
You get back to focusing on your business, not your receivables!

Why Do Accounts Receivable Factoring Services Work?
In Seattle, accounts receivable factoring services work well for small businesses. Whereas small business loans put your business in debt while requiring lengthy application processes and outstanding personal credit, Fast A/R Funding's fast approvals for invoice factoring services in Seattle are based on your customers' creditworthiness and the value of your invoices. In addition, we help collect on your outstanding invoices and manage your accounts receivable, saving you time and money while limiting your risk!
Why Choose Fast A/R Funding?
Fast A/R Funding leads the industry in reliable, cost-effective invoice factoring services. Our proprietary technology, highly trained customer support staff and expert management team provide the industry's best accounts receivable factoring services to Seattle's businesses every day.