Fast A/R Funding Is The Colorado Small Business Choice For Online Factoring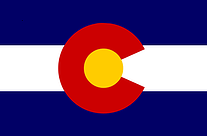 Fast A/R Funding is a nationwide commercial finance company that has developed a specialty in financing Colorado small businesses.
The economy of Colorado according to the Bureau of Economic Analysis gross state product estimates for 2008 was $248.6 billion. The Colorado economy ranked 20th largest in the United States in 2008. Per capita personal income in 2003 was $34,561, putting Colorado 8th in the nation. The state's economy broadened from its mid-19th century roots in mining when irrigated agriculture developed, and by the late 19th century, raising livestock had become important. Early industry was based on the extraction and processing of minerals and agricultural products. Current agricultural products are cattle, wheat, dairy products, corn, and hay.
In today's challenging economic environment Fast A/R Funding was founded to be a Colorado factoring company that can provide online financing as efficiently as possible to Colorado's small business community.
Our Colorado factoring company may be able to help you if you meet the following criteria:
Selling to other companies
Annual revenue of over $300,000
Grant customers payment terms of 30, 60 days etc.,
Using our paperless system we can help you:
Analyze your customers credit
create invoices online using our electronic tool
Collect your invoices with our automated collections matrix
Click below to learn more about what our Colorado factoring company can do for you.