Fast A/R Funding Is The Small Business Choice For Factoring In Michigan!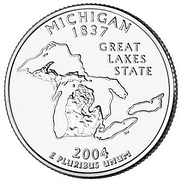 The following is from the Small Business Administration. Michigan's small businesses are key to the state's well-being. They account for a significant share of the state's economic production and hiring.
• Small businesses totaled 820,244 in the state in
2008. Of these, 179,525 were employers, and
they accounted for 51.6% of private sector jobs
in the state. Small firms made up
98.3% of the state's employers.
• Michigan's real gross state product decreased
by 1.5% and private sector employment
decreased by 8.4% in 2009. By comparison, real
GDP in the United States grew 0.7% and private sector employment declined by 5.5%.
As small business grows in the state of Michigan a stable source of financing is needed to support that growth.
Fast A/R Funding was founded by a group of successful entrepreneurs and finance executives to make working capital available to small businesses in Michigan regardless of industry. If your business sells to other business and has more than $20,000 a month in revenue we maybe able to help you.
Invoice factoring in Michigan for your business to business receivables has never been easier.
Apply online
Get a quick decision
Sign electronic documents
Create invoices using our software and get advances
No more waiting 30, 60 or 90 days to be paid.
All of our contracts are short-term
No monthly factoring minimums
Click the button below to learn more.