Fast A/R Funding Is The Mississippi Choice For Online Invoice Factoring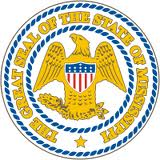 The Bureau of Economic Analysis estimates that Mississippi's total state product in 2006 was $84 billion. Per capita personal income in 2006 was $26,908, the lowest per capita personal income of any state, but the state also has the nation's lowest living costs. Although the state has one of the lowest per capita income rates in the United States, Mississippians consistently rank as one of the highest per capita in charitable contributions. A 2009 report by the American Legislative Exchange Council ranked Mississippi as having the 19th best economic outlook of all U.S. states.
Small business in Mississippi will be one of the driving factors of the economic recovery in Mississippi.
Fast A/R Funding was founded in the middle of the great recession with the purpose of being an alternative to bank funding that has slowed to a snail's pace.
With Fast A/R Funding's Electronic Invoice Factoring Product Offers The Following Benefits:
Easy application
Quick turnaround (initial funding in just days)
No factoring minimums
No monthly fees
Entirely paperless system
If Your Company Has The Following Attributes We May Be Able To Help You:
You sell to other businesses

You offer your customers credit terms of N30, N60, etc.
You have a minimum of $20,000 a month in revenue
Click the button below to learn more about how Fast A/R Funding can help your Mississippi business succeed with our
online
invoice factoring process.