Montana Invoice Factoring Company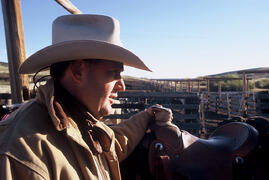 Fast A/R Funding is an online invoice factoring company that is actively financing companies in the state of Montana.
Using the latest technology Fast A/R Funding has created an invoice factoring company that eliminates the need for paper documents. Everything is done electronically over the internet.
If you are a Montana business that does business with other companies we may help. We focus on companies with monthly sales between $20,000 and $250,000.
Recently Fast A/R Funding closed a transaction with The Great Northern Cattle Company.
This is what the owner of Great Northern, Derek Kampfe, pictured above, had to say about Fast A/R Funding.
""I've been really impressed with the team at Fast A/R Funding. I did my homework when it came to choosing a factoring company with which to partner. What impressed me with Fast A/R Funding was their prompt replies, thorough understanding of the accounts receivable management process, and their stellar technology platform. Any efficiency I can gain in the daily routine of running my business is tremendously helpful. The combination of Fast A/R Funding's paperless system, excellent customer service and access to capital made choosing the firm an easy choice for me."
To learn how Fast A/R Funding may be able to help your Montana business click the link below.