Electronic Factoring For Oregon Companies!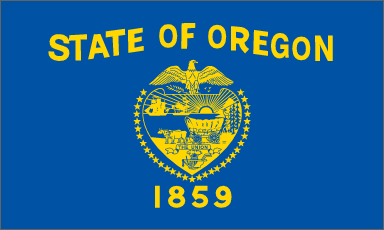 Fast A/R Funding is the most technologically advanced Oregon factoring company for small business.
The Gross Domestic Product (GDP) of Oregon in 2008 was $161.6 billion, it is the United States' 26th wealthiest state by GDP. The state's per capita personal income in 2008 was $38,801.
Oregon is also one of four major world hazelnut growing regions, and produces 95% of the domestic hazelnuts in the United States. While the history of the wine production in Oregon can be traced to before prohibition, it became a significant to the Oregon economy beginning in the 1970s. In 2005, Oregon ranked third among U.S. states with 303 wineries. In the Southern Oregon coast commercially cultivated cranberries account for about 7 percent of U.S. production, and the cranberry ranks twenty-third among Oregon's top fifty agricultural commodities. From 2006 to 2008, Oregon growers harvested between forty and 49 million pounds of berries every year. Cranberry cultivation in Oregon uses about 27,000 acres in southern Coos and northern Curry counties, centered around the coastal city of Bandon.
No matter what industry your small business is in as long as you sell to other businesses and have at least $20K a month in sales your firm can benefit from online invoice factoring with Fast A/R Funding.
There are no monthly fees or factoring minimums
The system is completely online with no paper documents
You only pay for what you use
It typically takes less than a week to have get up and running
To learn more about Fast A/R Funding's online invoice factoring program click the button below.