Fast A/R Funding is the Utah Small Business Choice for Online Invoice Factoring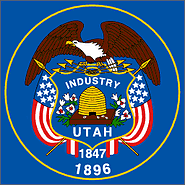 Fast A/R Funding is a nationwide commercial finance company that focuses on financing small businesses with annual revenue between $250,000 and $5,000,000.
The company was founded with the idea that in today's world of shifting finances there market needs a stable, small business focused finance source.
According to the University of Utah, the gross state product of Utah in 2005 was $92 billion, or 0.74% of the total United States GDP of $12.4 trillion for the same year. The per capita personal income was $24,977 in 2005. Major industries of Utah include: mining, cattle ranching, salt production, and government services.
According to the 2007 State New Economy Index, Utah is ranked the top state in the nation for Economic Dynamism, determined by "the degree to which state economies are knowledge-based, globalized, entrepreneurial, information technology-driven and innovation-based".
Fast A/R Funding shares Utah's quality of economic dynamism. We created a factoring company that focuses on using technological innovation to drive down costs and create a user experience that is second to none.
By utilizing the latest technology we are able to service small businesses that would otherwise be over looked by the market.
The following will give you an idea of how our platform works:
Completely paperless
Electronic application process
No factoring minimum charges
Same day funding by bank wire
To learn more about our firm please click the link below.