Electronic Invoice Factoring in the State of Washington with Fast A/R Funding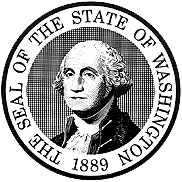 Online Washington factoring company Fast A/R Funding can help your small business.
The total gross state product for Washington was $311.5 billion, placing it 14th in the nation. The per capita personal income in 2009 was $41,751, 12th in the nation. Significant business within the state include the design and manufacture of aircraft (Boeing), automotive (Paccar), computer software development (Microsoft, Bungie, Amazon.com, Nintendo of America, Valve Corporation), Arena Net, telecom (T-MobileUSA), electronics, biotechnology,aluminum production, lumber and wood products (Weyerhaeuser), mining, beverages (Starbucks, Jones Soda), real estate (John L. Scott), retail (Nordstrom, Eddie Bauer, Car Toys, Costco, R.E.I., Gene Juarez), and tourism (Alaska Airlines, Expedia, Inc.). The state has significant amounts of hydroelectric power generation.
Significant amounts of trade with Asia pass through the ports of the Puget Sound. (See list of United States companies by state.) A Fortune magazine survey of the top 20 Most Admired Companies in the US has 4 Washington based companies in it, Starbucks, Microsoft, Costcoand Nordstrom.
Fast A/R Funding Can Help Finance Your Small Business:
Fee invoice creation software
Quick responses
You only pay for what you use
If your company does business with other companies and has more than $20,000 a month in sales click the button below to learn more.