The secret is out! Businesses large and small alike have found the overwhelming benefits of Accounts Receivable Factoring. Accounts Receivable Factoring, or "factoring", is a form of asset based lending that can boost a company's short term cash flow. It is not a loan; no debt is assumed by factoring, and the funds are unrestricted. Companies from large 500 Fortune Companies to small businesses averaging only a few employees make up the growing number who have had successful experiences with Accounts Receivable Factoring. These businesses have found that being able to pay off debt, purchase new technology, increase business growth by leaps and bounds, make payroll – virtually anything related to their business – has allowed for business opportunities in areas once thought weren't possible to become increasingly attainable.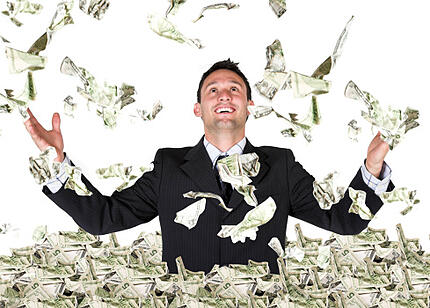 A Look At Accounts Receivable Factoring in Motion:
Company XYZ is a medium-sized company but is growing rapidly in their industry due to the production of a specific patented computer chip. A national chain takes an interest in their product and places a substantially large order for Company XYZ to fill. This order is great news for Company XYZ but in return, it could potentially jeopardize the stability of Company XYZ due to their specified payment terms of 30-60 days. By turning to a factoring company, Company XYZ receives instant cash flow which in turn, allows them to fill the order with ease while continuing to fill ongoing orders generated from other customers. By making the wise decision to take advantage of Accounts Receivable Factoring, the funds available to them not only stabilizes Company XYZ but promotes growth and opens doors to new opportunities in their industry as well.
The Wise Business Decision:
These growing and flourishing businesses have found that playing the waiting game regarding invoice terms of 30 to 90 days (often even more), is neither effective nor productive in terms of quick business growth and development. That is why they chose Accounts Receivable Factoring to assist them along their way to business success. The first step of the process is to pick a factoring company that is reputable and trustworthy. A factoring company can be one of your biggest ally when it comes to reaching the potential of your business. Remember that it is wise to do your research and ask questions when selecting your factoring company because you're selling an asset – your invoice – to fund your business.
After you have determined which factoring company works best for you, the process is simple and quick:
Generate an Invoice: This is an invoice generated by the sale of products to your customer; an invoice you would generate in normal business practices.
Sell Your Invoice To A Factoring Company: When you sell your invoice the waiting game of 30-90 (and sometimes even longer) terms disappear. You are able to receive the much needed funds at an earlier time eliminating the funding restrictions with an added benefit of your factoring company providing due diligence regarding your customer base. Your factoring company will provide an immediate response with regard to customers who pose the largest credit risk. This is essential in that it allows you to make decisions about specific customers with your business growth and security in mind.
Receive Funding: The factoring company will purchase the invoice and advance you 80-90% of the total while holding the balance in reserve.
Collections Support: The factoring company will work professionally along-side you in order to ensure payment is received in a timely manner. No need to get caught up in the day-to-day paper/payment chase. Factoring companies are even able to work discreetly to ensure the best outcome for you and your business.
Payment: Once payment has been received, the factoring company returns the reserve balance minus a small fee for assuming the collections risk and you are on your way to factor more invoices if you so desire.
It is really that simple and upfront. Accounts Receivable Factoring is often the easiest way to receive funds quickly in order to help assist your business reach its maximum potential. This increasing form of lending is often a win/win for businesses of any size and in any situation.