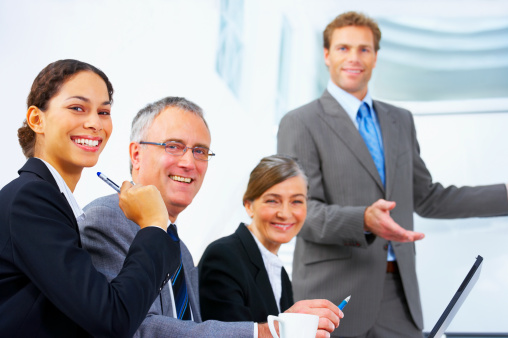 Fast A/R Funding is a well-established factoring company which has managed to retain the enjoyable customer service qualities often attributed to smaller organizations, while serving businesses of a wide variety of sizes and needs. As a result of our drive for long-term quality relationships with our clients, we provide a set of factoring services and benefits which we believe to exceed the value and benefits of the services provided by our competitors. These services go beyond simple invoice factoring or accounts receivable factoring.
Our drive for quality relationships is the very reason for the wealth of information available to prospective clients on our website and the full suite of tools available to our clients in their client portal. Such is the context for this week's blog post and our discussion of factoring services.
Defining the Terms
What do we mean when we say "factoring services?" While "factoring services" is often used generically in reference to accounts receivable financing, that is a rather over-simplified application. Allow me to explain by simply defining each word in this phrase. Strictly speaking, one could just say "factoring," and that would be synonymous with accounts receivable financing. To add "services" into the equation surely implies there is more to consider – something which might add value or distinguish one factor from another in terms of what they provide in addition to accounts receivable factoring. Indeed, this is true. Factoring services encompasses all of the services and tools which come with accounts receivable financing, A.K.A factoring.
Benefit versus Feature (Benefit versus Service)
This may very well be a tangential rant on my part, but the age old dialogue in sales which aims to define a benefit versus a feature seems applicable to defining a benefit versus a service. I regularly see factoring companies lump services together with benefits under the heading of "factoring services." While this lack of clarification causes arguably little confusion for most prospective clients, it could be said that the same benefits might be enjoyed with a different set of services and vice versa. It seems to me that they are inflating their list of services. My point being, both factoring services and their associated benefits should be considered in your search for a factor, and some lists provided by factoring companies should be thoughtfully scrutinized. Most, if not all, factors eagerly provide a list of services and benefits on their website. This should mean that you can put each factor's services and benefits side by side for a somewhat transparent comparison – apples to apples, as the saying goes.
Fast A/R Funding's Factoring Services and Benefits
Factoring Services We Provide

Advances on A/R up to 90% (our average client has an advance rate between 80% and 85%)
Customer credit evaluations and advice
Documentation review
Collections assistance
Issue resolution assistance related to invoices and associated documentation
Tax liability monitoring and notification
24 hour reporting in your client portal
Benefits of Our Factoring Services and Working With Fast A/R Funding

Easy online application process
Willingness to work with a variety of companies and industries
Dedicated account representative assigned to you
Competitive rates
No hidden fees
Multiple funding options
Daily funding
24 hour access to a full suite of factoring tools in your dedicated client portal
Improved cash flow and working capital to help achieve growth
Use the money however you need to, i.e. payroll, inventory, etc.
Reduced risk in bad debt situations
Friendly service when contacting your customers for information on invoices and payments
Comparing Value
At the beginning of this post I stated that we believe our factoring services provide value and benefits beyond that of our competitors. Hopefully, the lists I provided above will be useful in your comparison of factors so that you can find the ultimate value. Frankly, you'll quickly see a number of services and benefits which are pretty much the same, but if you put Fast A/R Funding side by side with any other agency, I am confident you'll see our value goes beyond that of the competition. If you're still not seeing the difference, give us a call, and witness for yourself the value of our friendly service.