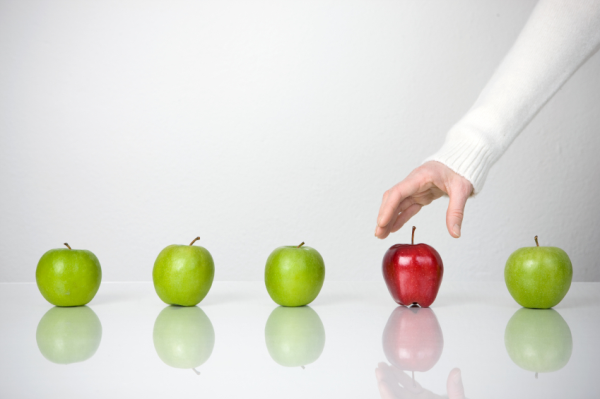 IT'S EASY TO MAKE THE RIGHT CHOICE WITH FAST A/R FUNDING!
Your cash flow is a bit tight and you've heard a bit about invoice factoring companies, or factoring accounts receivable, and you're ready to take the plunge. You do the modern equivalent of pulling down an Encyclopedia off the shelf to learn more...you click a button and choose your favorite Internet browser and navigate to your trusted search engine, Goolge, Bing, Ask...and you start to type in something to get you started. So you quickly type "Invoice Factoring Companies" and guess what? You end up on this page!! So, welcome... You've just landed at a great place to start. At the bottom of this page, you'll be able to click on a button and download a free guide describing Electronic Factoring if you need to learn some of the basics about invoice factoring. But one of the main points I wanted to make in this blog today is analogous to the choice between grabbing that Encyclopedia vs. the modern age of computer technologies and the Internet for attaining information.
Invoice Factoring Companies have been aroud for a long, long time. The basics of the business are fairly standard. However, when you're choosing among factoring firms to work with, you likely should find your way to a factoring company that is modern in it's approach to it's own business processes. Here's the straight up problem. Many factoring companies are "old school", use a bunch of paper processing, etc. Interacting in today's business climate requires a shift to using new technologies. At Fast A/R Funding, we built our entire company using the latest technology and processes so that we could deliver a streamlined, 100% paperless process with full transparency to our clients. By using such advancements, we can work quickly and our clients appreciate it. Moreover, our continued focus on developing new technologies that will make the day to day interaction between us and our clients better is part of our core philosophy.
So, when you are trying to find out which Invoice Factoring Companies are best, try to determine which ones use state of the art technology. In addition to smoothing out your cash flow and delivering prompt service at attractive rates, the transparency available from firms that use the best technology make for a solid mutual relationship. Also, some of the advanced technologies available from your factoring company may force you to step up your game and make necessary changes to bring you up to date. These changes may ultimately be important in your own business so you can keep pace with your own customers!
So, if you are just learning about invoice factoring companies, you can start with a simple guide on Electronic Factoring by clicking on the button below, or clicking on Fast A/R Funding's FAQ to learn more. Also, we just love talking about our industry and helping companies, so if you just want to chat and ask questions, pick up the phone and call us at 888-833-2286. We'll be happy to educate and brainstorm with you to see if invoice factoring can help your business.