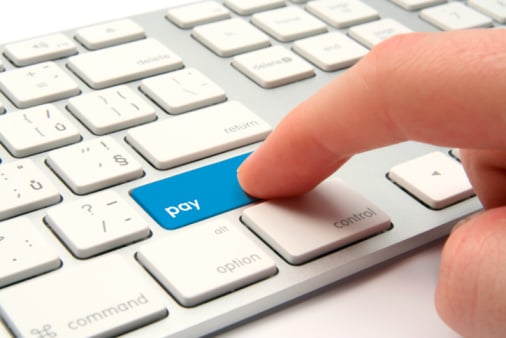 Technology has changed the way that business owners operate their businesses. As a small business owner, you are constantly on the go. Small business owners are always looking for ways to simplify their business life. When it comes to managing cash flow, invoice factoring is gaining popularity across a variety of industries as a way to obtain fast and flexible financing.
Historically, invoice factoring was very paper intensive as invoice factoring companies required "original" documents prior to funding. Today, invoice factoring companies are utilizing technology to speed up the application and funding process to help small business meet their day to day operational cash needs.
How Invoice Factoring Companies are Going Mainstream
Invoice factoring companies are providing online services to accommodate the needs of small business owners. Using an online factoring system is simple and easy.
Complete an online application in minutes. Applications are typically approved within one or two days.
Review rates and terms electronically.
Sign agreements using electronic signatures. This reduces the time and cost of sending out original documents and having documents notarized.
Submit invoices and request funding via an online platform. In many cases, funding is then received the same day invoices are submitted.
Real-time access to monitor the status of factored invoices 24/7.
Benefits of Online Factoring Services
An increasing number of businesses are using factoring to meet their immediate funding needs and improve cash flow. Using online factoring services provides several benefits:
1. More User Friendly
Invoice factoring companies that provide online services give you the freedom of managing your cash flow when it is convenient for you. You have the ability to finance as much or as little as you want. Invoices can be submitted any time day or night and from anywhere in the world. You can monitor your account to review the status of factored invoices and submit funding requests.
In addition, most factoring companies process your invoices thus eliminating the time and expense associated with mailing out physical invoices.
2. Improved Cash Flow
Receiving funding on your invoices gives you the cash you need to meet your operational needs and/or payroll expenses. Instead waiting 30, 60 or 90 days to get paid on your accounts receivable, a factoring company will advance up to 90% of the amount of your invoice immediately.
Once you have a stable cash flow, you can devote your valuable time and resources to more productive, revenue generating aspects of your business.
3. Real-time Account Access
Let's face it, as a small business owner, being able to access your account 24/7 is imperative. You need the ability to review your account information on your time. Having real-time account access allows you to monitor the status of factored invoices, payments received, and submit funding requests.
Online account information also provides data on your customers' payment patterns including speed of payment. This offers insights that improve your ability to predict your cash flow.
Online factoring services will free up valuable time and allow you to focus on your business by servicing your existing customers as well as generating new business. When considering different invoice factoring companies, review the online factoring services they provide and the added benefits of these services to your business.