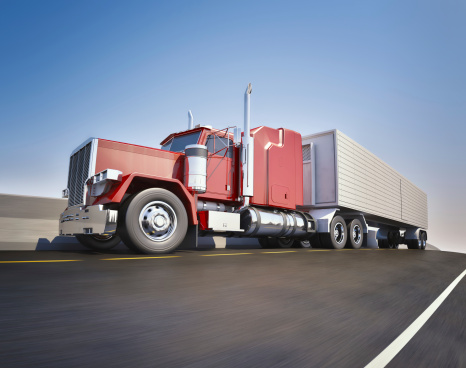 Factoring is a great tool for small and mid-size businesses. Companies across practically all industries use factoring to provide cash flow for their business. More than $2 trillion dollars was factored last year. This isn't some small-time business loan. Factoring is a major piece of the global economy.
This means that factoring companies are ubiquitous. There's practically one on every corner. It isn't hard to find a factor. That, unfortunately, shifts the burden to you, the business owner. You need to do your due diligence to make sure that you are working with a solid factor – one that will provide you with the financing that you need without being a drag on your business.
How do you know if a factor is a good company to work with or not? How do you pick the right transportation factoring company? There are three keys that make factoring in this industry work. You need a factoring program that is portable, flexible and knows the transportation industry inside and out.
You Need a Transportation Factoring Program that is Portable
By its nature, the transportation industry is mobile. A trucking company that wasn't on the road wouldn't be very effective. You need a factoring program that works no matter where you are in the country.
Most traditional factoring programs require you to send in some type of original documentation. That's a big hassle when you're out of the office. You need a factoring program that's portable. A factoring company that uses an online, paperless process is perfect for a business that's always on the road.
When you do talk to factoring companies, make sure you have a good understanding of exactly what needs to be done for you to get funding. If there are hoops to jump through, make sure you can do that hoop-jumping while on the road.
You Need a Transportation Factoring Program that is Flexible
Loads have to be delivered on schedule. Sometimes that means early mornings or late nights. The transportation industry isn't a 9 to 5 job. You need a factor that works around your schedule.
Online factoring alleviates the majority of the issues that come with an odd schedule. You can take care of any administrative work anywhere and anytime that you have an internet connection. Even if you're at a deserted truck stop at 2 in the morning.
You Need a Transportation Factoring Program that Understands You
The transportation industry has several challenges that, frankly, some factoring companies just don't understand. Make sure you are working with a factoring company that has experience working with transportation companies.
A factoring company that understands you is a factoring company that's easy to work with. You won't have to explain a lot of the nuts and bolts that seem like common knowledge to you. You don't want to waste your precious time giving your factor a tutorial on the industry. You have enough on your plate. The last thing you need is a barrage of questions from an inexperienced factoring company.
A Few Other Things to Keep in Mind
Everything I mentioned above is specific to the transportation industry. Beyond this, there are a few other things to keep in mind when choosing a factoring company – a few things that make a factor really stand out.
Speed
When talking to a prospective factor, make sure you understand how their process works. You need to understand the time it takes to get the initial funding and how timing works going forward. Some invoice factoring companies take weeks to complete their underwriting and get you funded whereas some will be able to do it in a matter of days. That time difference has a huge impact on your business.
Transparency
Transparency is a huge issue. Some invoice factoring companies are as opaque as a rock. You don't want to work with a finance company that isn't open and up front with you. It's not unusual for a factoring company to quote you a low rate, but neglect to tell you about all of the fees that are tacked on to that. Be wary when you're offered an exceptionally low rate. After all fees are accounted for, the rate may very well double or triple. If it sounds too good to be true, it probably is.
Professionalism
You want a factor that is not only competent, but is courteous and professional. Any invoice factoring companies that you work with will be in contact with your customers. Ask several questions up front and listen closely to how they answer. By listening to the words and phrases they use to explain the process, you can get a good picture of how they will treat you and your customers.
Don't be afraid to ask a lot of questions. You need to really understand who it is you're working with. Take your time and find the right factor for your business. Find a factor that knows the transportation industry and a factor that will be a pleasure to work with.