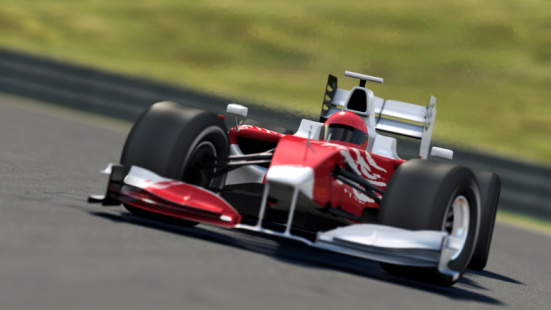 Mario Andretti once said, "If everything
seems under control, you're not going fast enough." Speed may be the primary metric
we use to judge a race car, but you have to look at more than that when evaluating fast business loans. Bob's Loan Shack on the corner may be able to get cash in your hands quicker than anyone else, but do you really want to trust your company to Bob's Loan Shack?
The Many Benefits Of Fast Business LoansGetting outside financing for your business is about so much more than speed. Fast business loans are really about flexibility and agility. Is your business flexible in the face of tough competition? How would it fare if your biggest customer starting paying two weeks late?
Is your business agile enough to seize opportunity when it arises? Looking at your business today, do you have the ability to quickly expand your manufacturing process or increase your sales force to fill a hole in the market? What if your top vendor called trying to unload excess inventory at a discount?
Having a facility in place to provide funds quickly gives you the ability to get a leg up on your competition. It allows you to:
Bid competitively on projects without worrying if you have enough cash to complete the project.
Negotiate discounts with your vendors.
Quickly ramp up your business if demand increases unexpectedly.
Move quicker than your competition to win new business.
Picking The Right Product
Just like your businesses offers different products and services, commercial finance companies have dozens of financial products that are available to fund your business. For the uninitiated, it's a daunting task.
All forms of debt fall into one of two broad categories -- unsecured and secured. This is no different than your personal finances. You probably have a credit card, which is unsecured, and a mortgage or automobile loan, which are secured.
Unsecured Loans
An unsecured loan may sound like a better deal at first since you don't have to put any assets up as collateral, however unsecured loans are significantly more expensive. Due to their nature, they're also a much higher risk for the lender, which means you'll have very tight limits on what you're able to borrow.
Secured Loans
Secured loans required you to pledge certain assets as collateral, but in doing so you have many more options. Secured loans are cheaper and easier to obtain. Additionally, they typically have the ability to grow with your business. As the value of the assets pledged as collateral rises, the amount you are able to borrow rises as well.
Both unsecured and secured loans are financing methods to fund your business, however secured loans are far more favorable in most cases.
How To Evaluate Commercial Finance Companies
Going back to the idea of Bob's Loan Shack, how do you know that you're working with a trustworthy lender? How do you avoid the "Bobs" of the industry?
First Impressions Are Everything
The biggest indicator is how the company treats you up front. When you talk to them for the very first time, are they there to answer questions and help your businesses, or are they just trying to sell you something?
If it feels like the company is trying to rush you through the process as quickly as possible, that should be a huge warning flag. A lender should recognize that they are becoming a partner in your business. They should have a vested interest in your success. You never want to work with a company that doesn't care if your business succeeds or fails.
Do Your Research Online
Once you're comfortable with the way the company treats you, do some digging online. News about an unscrupulous company travels fast. Check the Better Business Bureau and consumer complaint websites.
Occasional problems are bound to happen, but be wary of companies that are plagued with complaints. Don't be afraid to ask the company what happened in a certain situation if you're concerned about something you read online.
Fast business loans are great tools to take your company to new heights, but don't rush into it. Make sure you chose the right type of financing for your business and make sure that you do your own due diligence before signing on the dotted line.
If you need a little more information on the benefits of factoring for your business, Download our Free Tip Sheet, Receivables Financing -- The Positive Impact of Cash Flow today or call 888.833.2286 to speak with one of our small business finance consultants.